April 2018 Update – Mentorship, Partners, and Fall Planning!
April has been an exciting month for Head to Head programs and athletes. Check out what we've been working on!
April 2018 Highlights
2017 / 2018 Mentorship Programs
Our first year of school and club mentorship programs are well underway with 15 Olympians mentoring 13 different organizations nationwide.A common theme that our mentors have been sharing with youth is how to build confidence through posture, self-talk, and preparation.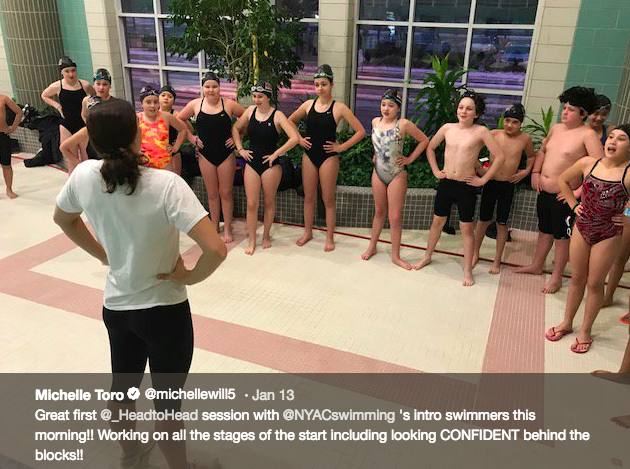 2016 Olympic Medallist Michelle Toro shares her pre-race posture (chin up, chest open, hands on hips)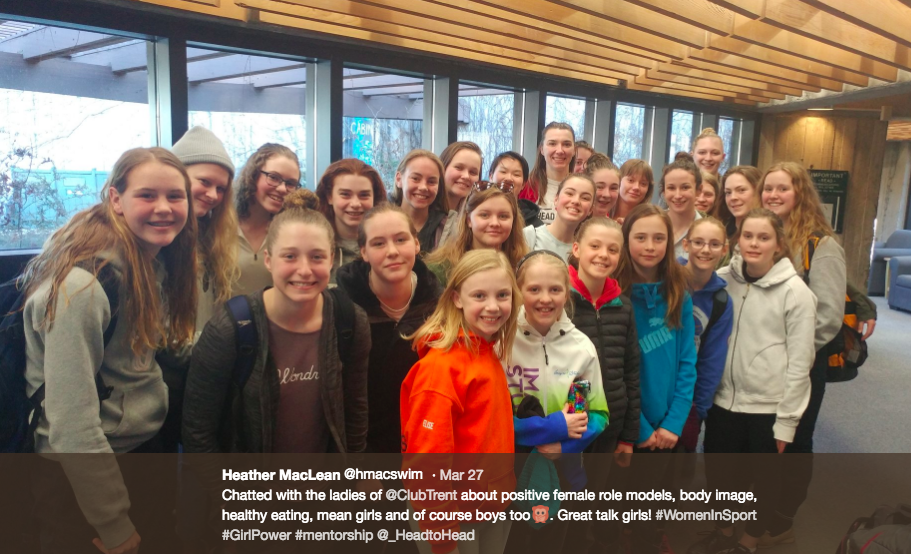 Head to Head mentor, a 2012 London Olympian and nurse, Heather MacLean, had her 6th visit with the Trent Swim Club in Peterborough Ontario. She worked with the swimmers in the water on starts and finishes and then had a girls only chat with the female swimmers to help inspire confidence through positive body image!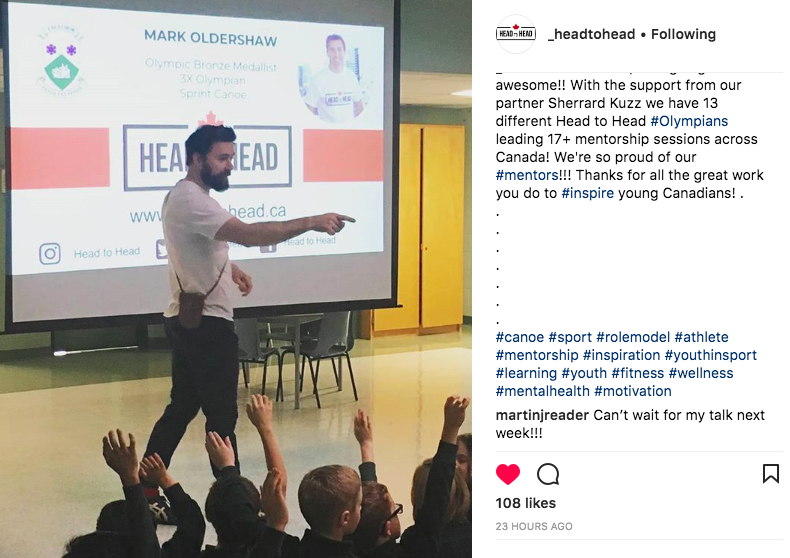 Head to Head mentor, Olympic Medallist and 3x Olympian Mark Oldershaw helps to inspire students at Hillfield Strathallan College in Hamilton, Ontario.
Head to Head mentor, and 2016 Olympian Dominique Bouchard brings mentorship to Northern Ontario with the Nickel City Swim club!
Watch below to see what 2012 Olympian in beach volleyball, Martin Reader has to say about confidence:
Head to Head Partners
Head to Head is proud to announce 4 strategic partners that have been a huge help in day to day operations and execution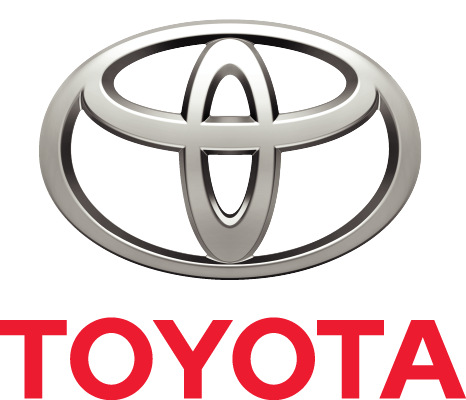 Toyota Canada, the official mobility partner of the Canadian Olympic Committee, provided Head to Head with a Team Canada branded vehicle to help deliver and expand our mentorship programs in BC and AB
Sherrard Kuzz LLP is supporting Head to Head through financial sponsorship and legal expertise


Team Aquatic Supplies has provided Head to Head with some excellent Head to Head branded equipment
Performance Coaching Inc is helps Head to Head to prepare our Olympians to be impactful mentors for our program participants